Stable
Highlights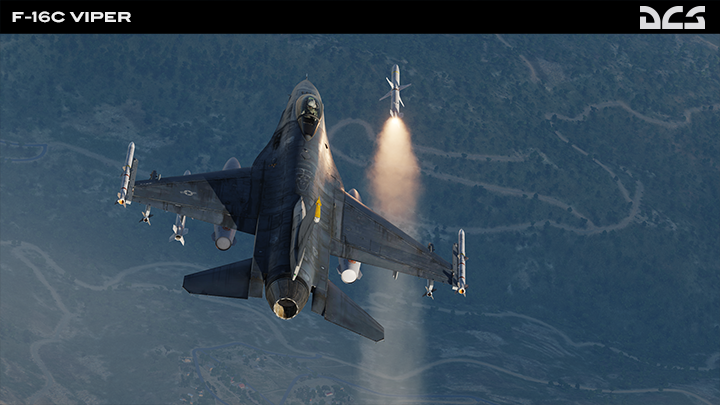 Over the past few weeks we pushed multiple minor campaign fixes out so you could continue enjoying these missions to the fullest. We would like to inform you of a longer than usual update cycle commencing now in the lead up to 2.7.
A few highlights that we would like to point out, which are also now available in Stable;
DCS World
Cockpit Missile Launch sound update.
Added bulk cargo vessel Handy Wind with helipad
DCS: F/A-18C Hornet
Added GMT/GMTT radar modes
Added SEA Mode for radar
Added functionality for ASPJ (jammer)
Singleplayer campaigns now in Stable
DCS: F/A-18C Operation Pontus
DCS: F-14A/B Zone 5
DCS: F-5E Tiger II Black Sea Resolve '79
DCS: AV-8B Sky Warrior Campaign
DCS: F-16C Red Flag 21-1
DCS: F/A-18C Rising Squall
Other notable improvements have moved to Stable, read the full changelog.
Rota Island
Introduction
Rota Island is the smallest of the populated islands and the second southernmost island of the Marianas archipelago. Despite the fact that the island had a small Japanese garrison of more than 2000 men during WWII, American troops never invaded it. It was however bombed occasionally by the U.S Navy in attempts to silence Japanese warning transmissions about B-29 Superfortress bomber attacks.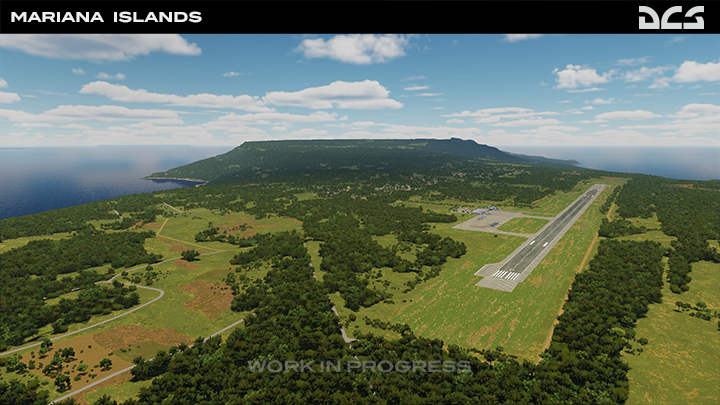 Sinapalo village is the biggest settlement in the island and features Rota International Airport. The single runway was built and manned by the Japanese until the U.S Navy bombed it into disuse at the end of WWII. In September of 1945, the airfield was renovated and extended an impressive 5,000ft to serve as an emergency landing strip.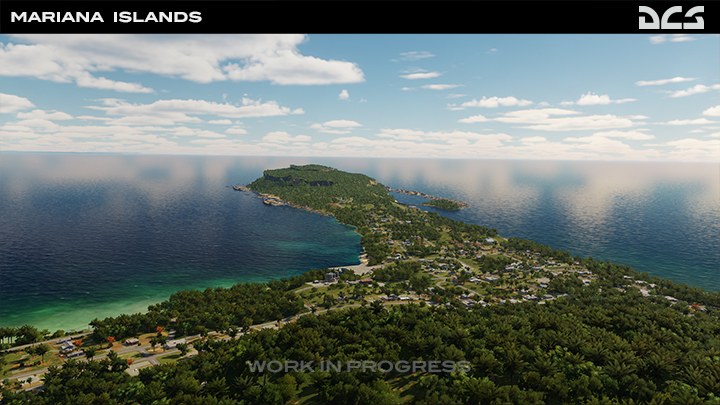 The Songsong village on the island of Rota is located along the southwestern part of the island. The village has a population of less than 1,000 inhabitants and boasts a recognisable landmark known as Wedding Cake mountain, Mt. Tinubal. The layered rock and capes have been recreated in detail to include the natural dips of volcanic rock structures and the gentle sloping forms of the limestone plateau in the North part of the island.
Black Sea Resolve '79
SorelRo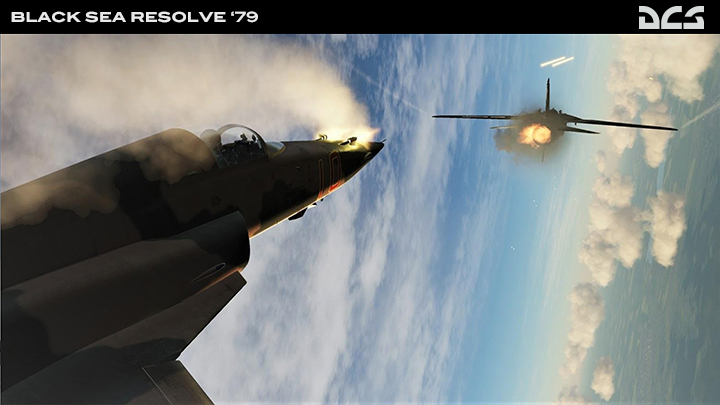 Black Sea Resolve is a fictional, story-based campaign that will test your A/A and A/G skills. Set March 1979, you will fly as part of an F-5E Tiger II squadron and support the independence of the former Soviet Union provinces.
Campaign Features:
25 story-driven missions
Over 300 voiceovers
Late 1970's units set
Full-scale conflict that will progress throughout the campaign
A large variety of missions; CAP, CAS, RES-CAP, Iron Hand
Detailed briefings, kneeboard files, and supporting documentation