With the regional Beta tests starting up across the globe, we spoke to Chris Plummer, VP of Mobile at Activision, about creating the best Beta possible for gamers across the globe, why particular territories were chosen first, whether the game will have cross-compatibility, his favorite parts of Call of Duty®: Mobile, and how the game fits into the Call of Duty® universe.
Part 1: All About the Betas
Activision Games Blog (AGB): Thanks for taking the time to speak to us. What can you tell fans about the Beta?
Chris Plummer (CP): We are trying to make the best player experience possible in Call of Duty: Mobile. The Beta gives us the qualitative and quantitative data and feedback we need to help us understand what's working and what's not. From this data we can diagnose tricky problems and develop smart fixes to ensure the game that we release globally later this year is as great as it can be.
AGB: What are the goals and objectives of the Beta?
CP: Balance and stability are incredibly important to us, and to our players. Our objective with the Beta is to verify that all features, systems, tech and tuning are behaving as expected when players engage in the live service. We will iterate on the most important elements and continue to polish until they're in the shape we want.
AGB: What is the player progression and economy like in the Beta?
CP: We're excited to see what players think about our player progression in Call of Duty: Mobile. We believe player choice is important, whether it's earning in-game currency, leveling up through the battle pass while you play, or acquiring other items a la carte. It's about ranking up how you choose to. You'll even get awesome daily rewards just for logging on. Our team has put a lot of work to make sure players feel connected to their progression. When the Beta begins, we may not have progression fully implemented, but once the servers look stable, we'll turn them on and collect player feedback.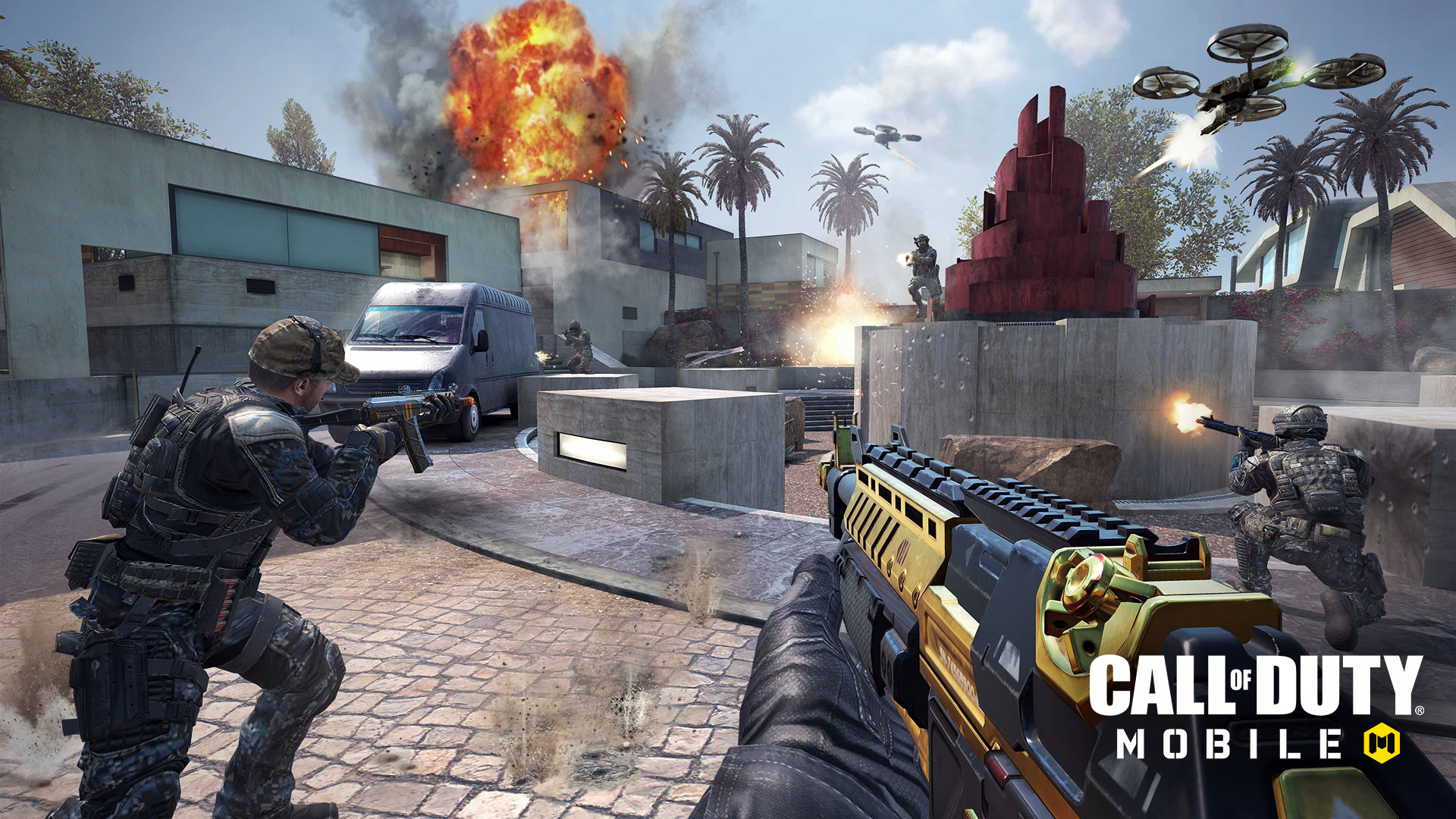 AGB: Can you tell us about the feedback you hope to get?
CP: Player feedback is our main goal, and we look at this data in a number of ways. We will read every in-game questionnaire, every app store review, every customer support ticket. We look at technical performance metrics to identify which types of users aren't having a smooth, stable experience so that we can find solutions. We also look at game performance data to see what loadout configurations are overpowered. We basically look at everything we can, and we do this to try to ensure as many players as possible are having fun playing.
AGB: Talking of playing; during the Beta, can players progress and rank up?
CP: Yes! Rank mode will be a core part of our experience and live in the Beta.
AGB: Currently the only territories that have had access to the beta are India and Australia. When can other gamers expect to play Call of Duty®: Mobile?
CP: We're starting in these regions because they fit our initial goals for this first phase of rolling out the Beta test. As the Beta continues, additional countries and audiences will be added to the mix later on. We will use feedback from our first Beta to inform when and where the next Betas will happen. Stay tuned!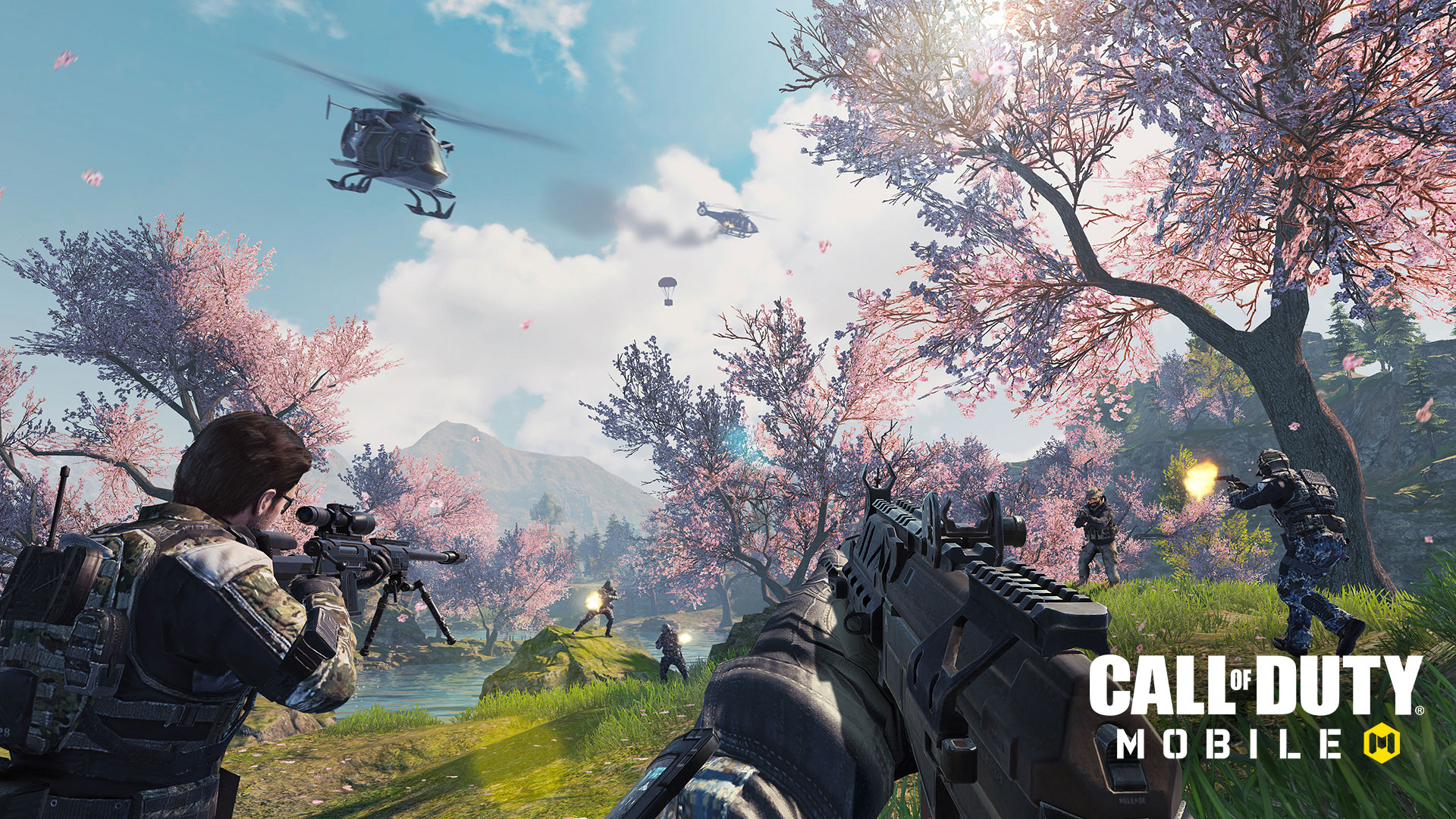 Part 2: Challenges and Cross-Play
AGB: Are there particular challenges in developing this game due to it being on mobile devices?
CP: Call of Duty®: Mobile has so many ways to engage and so much great content, and a lot of passion and commitment singularly focused on making the best gaming experience we can. The controls are intuitive for veteran and new mobile gamers alike, and you can perform all the same important actions in Call of Duty®: Mobile that you would expect. No compromises; we are making this game with the goal to deliver the signature feel of a Call of Duty on mobile and building this from the ground-up to do so.
We have put tremendous effort into making sure the game delivers an optimized experience across devices by delivering different fidelity assets to different device types. This helps ensure the newest most powerful phones can see the game in stunning graphics and polish, while older devices can still play without significant degradation in quality and appearance.
AGB: If I've downloaded the game for Android, can I play against someone on iOS, and vice versa?
CP: Yes. Android users can currently play against iOS users and vice versa.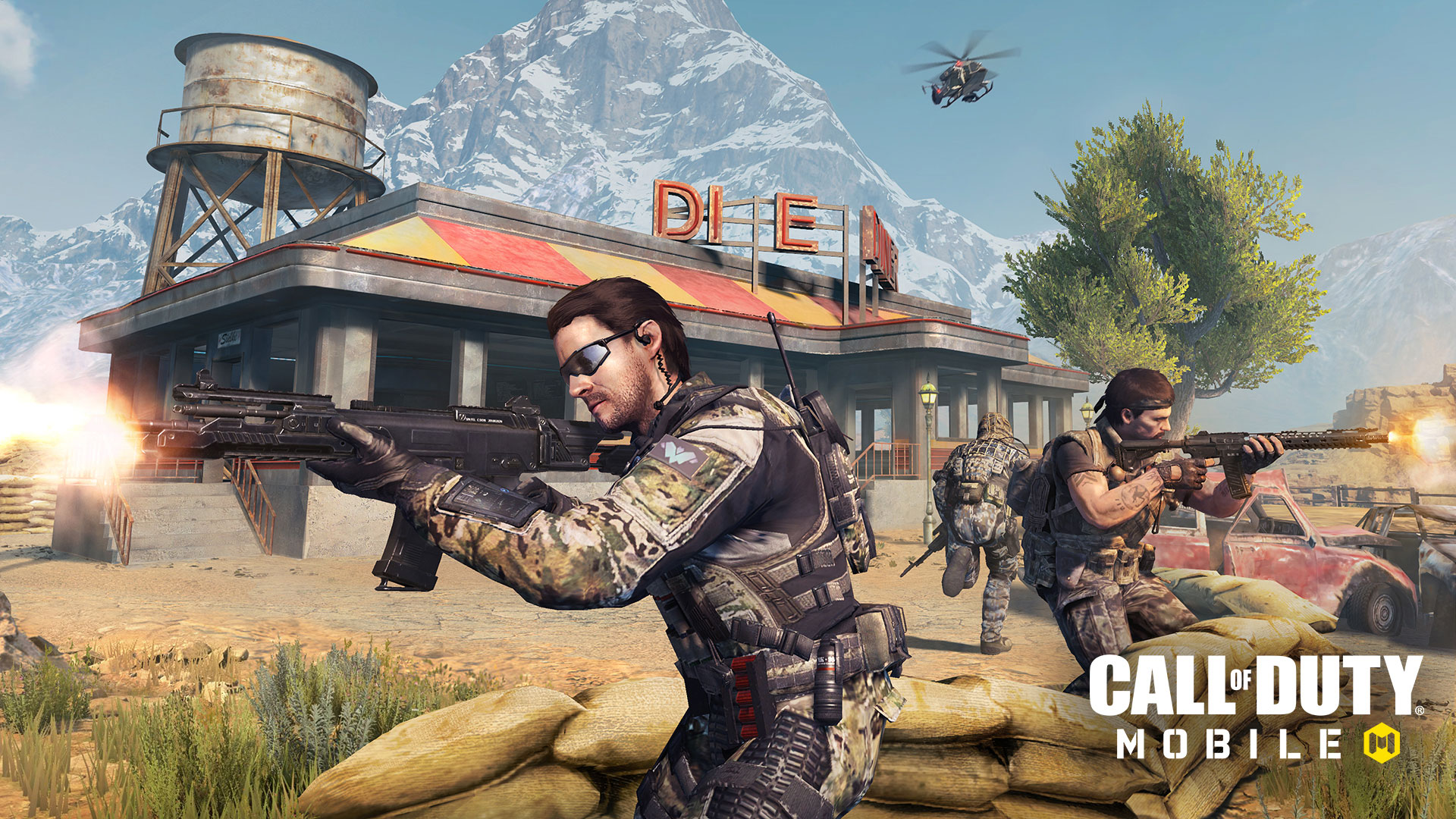 Part 3: Black Ops and Modern Warfare: Together for the First Time!
AGB: How does this game fit into the Call of Duty universe?
CP: Call of Duty®: Mobile is a standalone experience that for the first time brings together elements from across Call of Duty, including Black Ops and Modern Warfare, into one epic game. For example, it's incredibly fun to choose Soap as a character [from the Call of Duty® Modern Warfare franchise] and drop into the Standoff map [from Call of Duty®: Black Ops III]. Having a choice of characters and maps from the history of Call of Duty creates a really rewarding and novel experience.
AGB: How does this game differ to the previous versions of Call of Duty on console and PC?
CP: This is a brand-new, standalone game created specifically for mobile that pulls from across Call of Duty games to deliver a unique experience exclusively for mobile gamers.
AGB: Finally, what are the coolest aspects of the game that you'd like gamers to know about?
CP: Too many to count! Playing iconic Call of Duty Multiplayer maps and modes whenever [and] wherever is super fun. But I think my favorite aspect of the game right now is how the weapons feel across the board and there are some signature weapons in there that Call of Duty fans will recognize too. Remember that's only one mode in the game, there are others that we'll soon talk about, which are a blast too.
AGB: Thanks for your time, Chris.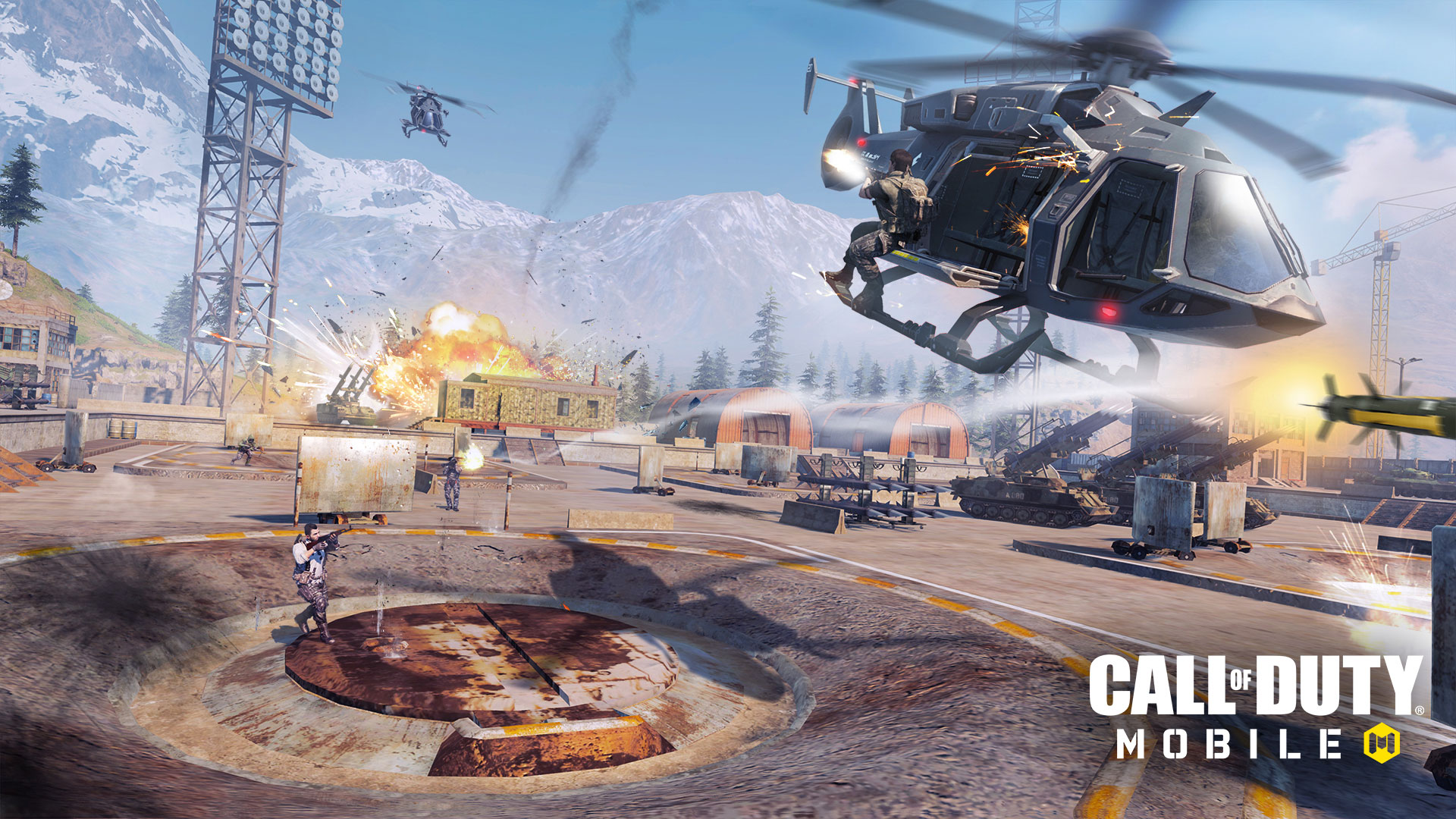 Pre-Registration is Open!
Pre-registration for Call of Duty: Mobile is now open in select regions, including North America, South America, Europe, and other territories. Sign up and pre-register for Call of Duty: Mobile on Android and iOS at www.callofduty.com/mobile to receive all the latest game updates, information, and access to the public beta available soon in select regions. In addition, pre-registration is also open in China; go to codm.qq.com to sign up within this region.
The first regional Beta test is currently under way in Australia, with more territories coming online in the coming months.