EDIT: As of 10/14/18 Town of Salem is Live on iOS and Android stores! Direct links below.
https://play.google.com/store/apps/details?id=com.blankmediagames.townofsalemthecoven
https://itunes.apple.com/us/app/town-of-salem-the-coven/id1421518254?ls=1&mt=8
Town of Salem is coming to mobile on October 14th!
An entirely different approach to play! This implies a huge amount of enhancements are going to the game and we are doing a total update of the UI. It is fantastically smooth, and natural to utilize. A significant number of the symbols utilized in the UI have additionally been revamped and are a lot higher caliber. The following are on the whole the better than ever symbols!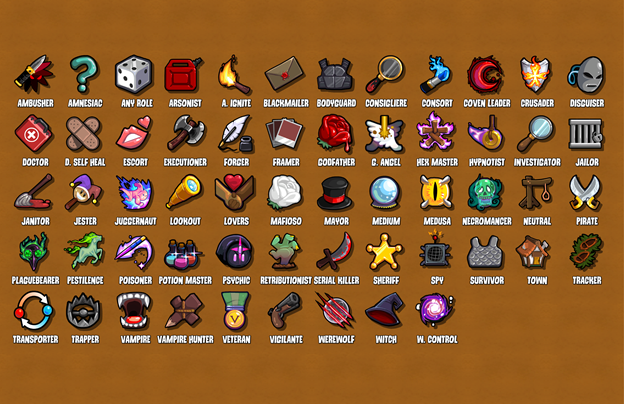 While playing you may see some new highlights too, for example, the new private notes page, and new fastens for specific jobs with unique capacities such as self mending as a Doctor, or touching off as the Arsonist. In the gif beneath you can see oneself recuperate button and the private notes page next the to the last will.
We have additionally included a few tabs that you can use to rapidly observe what players are alive, who is dead and what their jobs were, and who you can target. Underneath you can see the 4 tabs for: all players, the cemetery, your known colleagues, and your accessible targets.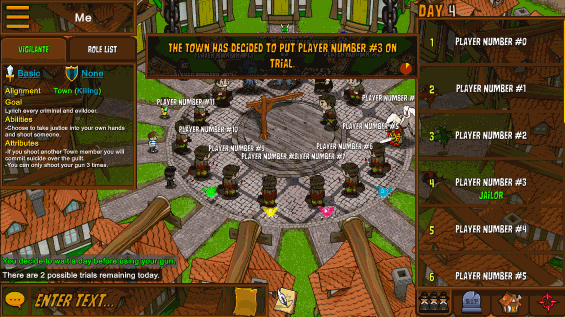 The UI also keeps track of the roles of players you already know, such as revealed Mayors. The example below shows you that player 4 is a revealed Mayor.
We have also added a new 'Send Will to Chat' button to quickly post your Last Will to the chat. You can see this button at the bottom right of the will.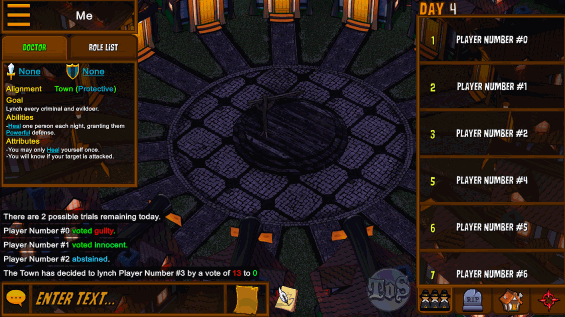 The improved tech we have used will help improve game stability, and open us up to more options for the future. We will be supporting iOS and Android phones and tablets.
Be sure to share this information with your friends, and get those mobile devices ready for a whole new experience!