Hey Townies! Welcome to the Valentine's Patch for Town of Salem! Check out our new releases and bug fixes for the month of Love.
New Releases:
Cupid Pet – Enlist his help to get the attention of that special someone.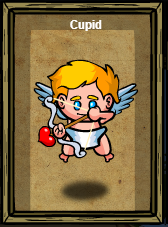 Love Shack – Great spot to bring a date.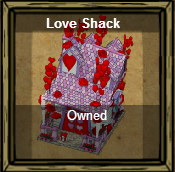 New Login Music and changed Login Page – The Cupid pet has invaded the Login page and brought new Login music along with him!
Bug Fixes:
Tutorial – We have decided to remove the required Tutorial for new users as it wasn't everything we hoped it would be. Bugs in the tutorial and the "versus Bots" aspects led us to remove it. We will release a new improved tutorial at some point in the future.
Server Fixes – Josh (Achilles) has been working tirelessly to improve our stability and performance. We are proud to say the server has not crashed in the past month. Also, after testing, there should be a large decrease in the amount of lagginess in the game.
Mac Steam Fixes – We have fixed a lot of issues surrounding the Mac version of the Steam client. Things should behave just like the Windows version now.
Paypal Improvement – We have seen some people not get the items they bought when buying through Paypal. We are introducing some fixes in this patch should help of these problems with more fixes to come.