Agents,
In the current week's recap we'll sum up the most recent data in The Division 2: Warlords of New York. Season 2 – Keener's Legacy proceeds and incorporates the new Termite League. We additionally take a gander at the Race for World's First occasion as groups headed into Operation Iron Horse and confronted the difficulties inside. We share subtleties on the up and coming Title Update 10.1 and what it will address.
SEASON 2
The Division 2: Warlords of New York, Season 2 – Keener's Legacy continues this week with the first League of the new Season – the Termite League. While the Season 1 Leagues focused on different enemy factions, Season 2's take direction from each of the Manhunt targets surrounding Hornet.
The two-week Termite League will challenge Agents with SHD Skill kills, burning hostiles with fire status effects, clearing the Bank Headquarters, Federal Emergency Bunker, and Camp White Oak time trials on Hard or higher difficulty, and a Manning National Zoo time trial on Challenging difficulty or higher. As a reminder, League ranks are gained for every stage you complete of the different challenges. The challenges reset after a week, but you'll keep the ranks you've already earned.
Upon completing different stages of the Termite League, you'll be rewarded with unique collectibles such as the Termite and Syringe Backpack Trophies, and various cache reward like the Exotic Cache at stage 54.
PRIORITY ALERTS
OPERATION IRON HORSE
The level 40 version of Operation Iron Horse was released on June 30. We conducted a Race to World First for the completion of the new Raid and followed it with highlights on our Twitter channel. Three different groups across PC, Xbox One, and PlayStation 4 were victorious and claimed the title of World First. The level 30 version of the Raid will be released on July 7, with a Discovery Mode following sometime after.
Regarding the integrity of the Race to World First, we are aware of the leaked documents containing gameplay information and mechanical spoilers about the Raid. We want to be clear that this did not come from Massive and we are extremely concerned about the troubling implications. An investigation is underway to uncover what happened, after which we will proceed with appropriate measures.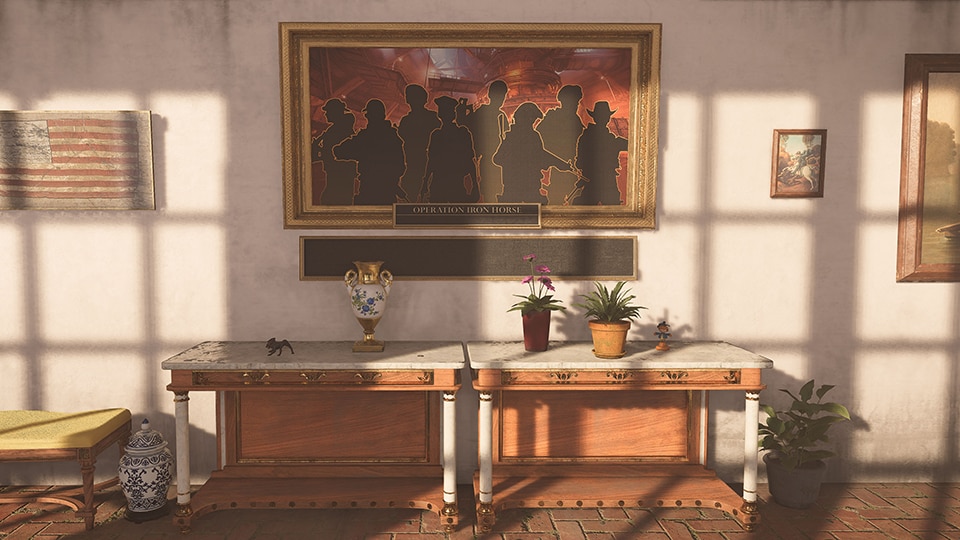 TITLE UPDATE 10.1
Title Update 10.1 is currently planned for the latter half of July and will include additional bug fixes as well as changes based on feedback after TU10. A much-wanted improvement to loot power, namely in the form of increases to gear-roll minimums based on difficulty, will be a part of these changes. These changes will also address the kneecapped Gear Score maximums being seen in the level 30 base game since TU10.
TU10.1 will also implement the missing audio files for various collectibles and other pieces of Season 2 content. Additional details for this are available on our forums. We will have more information and specifics to share about TU10.1 soon, including more balance improvements, bug fixes, and solutions based on community feedback.
Title Update 11 is currently in the works and we will have more details to share on what TU11 will mean for The Division 2 as we get closer to its release. Stay tuned to our channels for news on what's coming to The Division 2.
That's it for this week!