You've survived the spookiness so far, but it's time to turn up the intensity in this MUT festival of frights with the second half of Most Feared.

Following up the Little Monsters portion of this MUT program comes the Night Guardians. To build your strength against the competition, these Guardians can be equipped with powerful Gems (Chems) that boost their stats to make them a dominant force on the field. The Gems provide an even larger boost during the 48 hours surrounding Halloween, Enduring Night. During Enduring Night, these players will grow to scary new heights and become seven feet tall.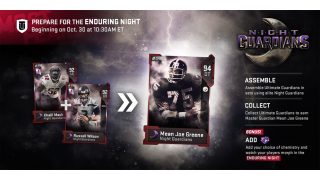 Gems used during Enduring Night get an extra boost as well, bumping specified ratings by six (to a maximum of 99) before returning to normal after that timeframe. The Night Guardians have an added benefit, too. While they won't have an upgradable OVR, they'll have a Gem slot to unlock via Training. That makes it so that you're not locked out of adjusting the Guardian after Most Feared ends.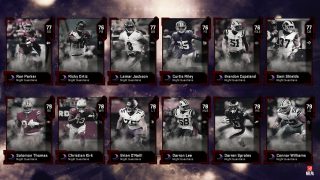 Gold Night Guardians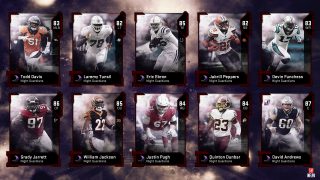 Elite Night Guardians
Gold and Elite Night Guardians will also be available through Solo Challenges. Those can be turned into Sets to earn an Ultimate Guardian. There are a total of six Ultimate Guardians. Collect all of those players to earn the 94 OVR Master Guardian.
Here is a closer look at some of the Night Guardians coming to MUT.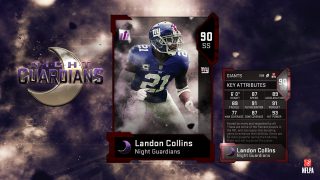 Landon Collins, SS, New York Giants
Collins is the foundation of the Giants' defense and can provide a huge boost to your defensive power in MUT. There's some turnover potential, but his 93 Hit Power is what sets this item apart.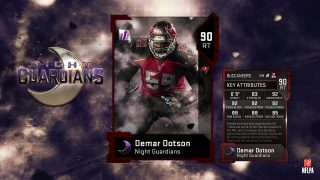 Demar Dotson, RT, Tampa Bay Buccaneers
Dotson is an absolute beast in the trenches with a great collection of 92 ratings. He's slightly less effective in creating running lanes, but his pass protection will allow you to drop back and hit your receivers with ease.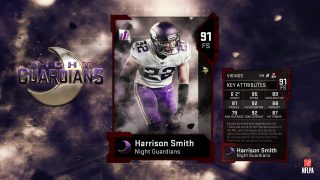 Harrison Smith, FS, Minnesota Vikings
While the Landon Collins item can be a big run stopper coming out of the secondary, Harrison Smith is a great option to hang back and dominate zone coverage.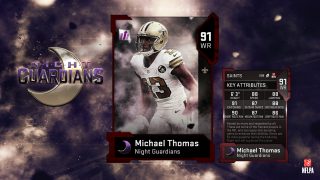 Michael Thomas, WR, New Orleans Saints
Thomas brings one of the most balanced ratings groupings within the Most Feared program. He doesn't necessarily have an overwhelming attribute, but Thomas is an excellent receiving option and is extremely effective in any route tree.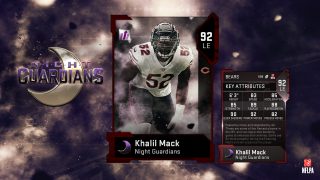 Khalil Mack, LE, Chicago Bears
Mack has been making waves since coming to Chicago. This Mack item is best used on the attack as often as you can with a great 92 in Power Moves.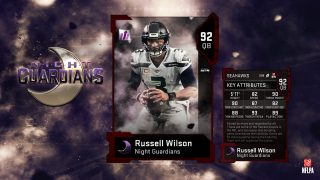 Russell Wilson, QB, Seattle Seahawks
If you prefer a QB that can move to either buy time for routes to develop, or even run for first downs, few are better than Russell Wilson. His 93 Throw on the Run is outstanding if you have a team that lacks pass protection.
Mean Joe Greene, DT, Pittsburgh Steelers
The beast of them all, Mean Joe Greene is a juggernaut in the trenches. A 94 in both Strength and Power Moves combined with an amazing 95 Block Shedding makes Greene a must add to your MUT roster.
Source: https://www.ea.com/games/madden-nfl/madden-nfl-19/news/mut-19-most-feared-part-2