Battlefield 1 Apocalypse
The Battlefield 1 Apocalypse expansion is based on the Great War's most brutal battles, as captured across four maps, including the once quiet and peaceful village of Passchendaele and previously lush wheat fields of Somme. The conflict has transformed the sights of Belgium and France into infantry-focused trench networks, ruined houses, and abundant shell craters.
The expansion lets players equip a slew of new guns, gadgets, and aircraft, such as the brutal Broken Bottle melee weapon, Anti-Air Rocket Gun, and Howell Automatic rifle.
Battlefield 4 Naval Strike and China Rising
Players are also once again treated to free Battlefield 4 expansions, together inspired by the land of the red dragon. The South China sea is your first destination in Battlefield 4 Naval Strike, free to owners of Battlefield 4, until August 21, 2018. The expansion adds five weapons to your load out and an amphibious aircraft to use on Nansha Strike – one of the largest maps in Battlefield history – along with three other maps.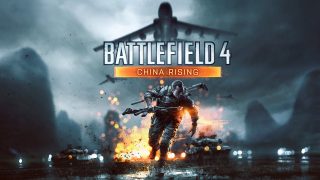 Move the fight off the seas and into Mainland China in Battlefield 4 China Rising, also as a free expansion, until August 21, 2018. Maps such as Silk Road, Altai Range, Guilin Peaks, and Dragon Pass are your playground to test five fresh weapons and a dirt bike in battle.
Road to Battlefield V: Weekly Rewards
Play Battlefield 1. Get cool stuff! Sounds like a plan, and it's an easy one When logging into Battlefield 1, a menu lists daily tasks that will go toward earning various rewards, like weapon and equipment skins, Dog Tags, and Squad XP Boosts. These weekly rewards are also your chance to get a head start on your Battlefield V gear, with ways to earn weapon skins for use in that game once it drops in October.
Log into Battlefield 1 and a menu will greet you with a list of daily tasks that will go toward earning the various rewards for that week. The available rewards unlock weekly and can be earned during that particular time period.