Whitemane, a new Warcraft Support Hero, is preparing to purge undeath from the Nexus in the next patch. Alongside her arrival, you can join Viper in conquering the world with new skins for Ana, Genji, and Stukov. Read on to preview all of the latest cosmetics headed to Heroes of the Storm during the week of August 7.
NEW HERO: WHITEMANE | SUPPORT
High Inquisitor Sally Whitemane leads the Scarlet Crusade in a never-ending war against the undead, and her next targets lie within Nexus. Purge your enemies with the Light's cleansing flame by adding Whitemane to your collection with next week's patch. You can also pick up her Celestial Empress skins with the Whitemane Heroic Bundle, which is available until August 20. Finally, be sure to stop by Whitemane's Hero Page to learn more about her abilities and playstyle.
PRIMARY ABILITIES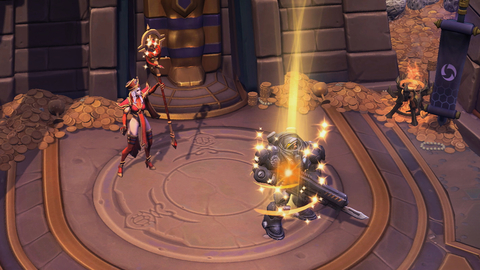 DESPERATE PLEA
Heal an allied Hero for 145 and gain Desperation for 4 seconds. Desperation increases Desperate Plea's Mana cost by 60, and stacks up to 3 times. Current Mana Cost: 30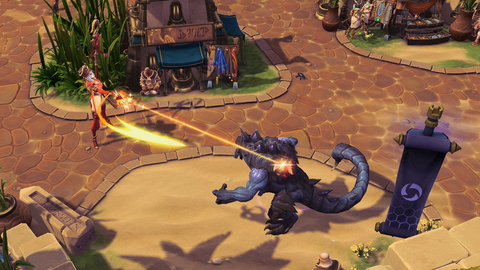 INQUISITION
Channel on an enemy Hero for up to 3 seconds, dealing 53 damage every 0.5 seconds and Slowing them by 30%.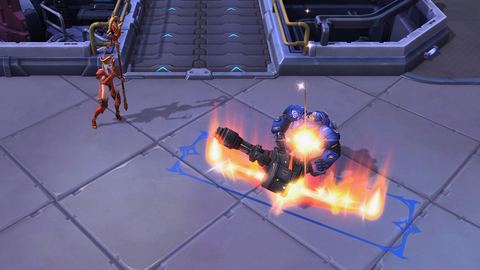 SEARING LASH
After 0.5 seconds, smite enemies in a straight line for 82 damage. If the first strike hits an enemy Hero, a second strike will occur after a short delay.
HEROIC ABILITIES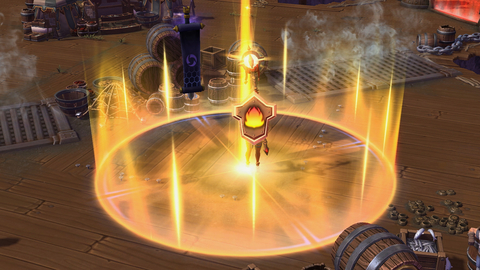 SCARLET AEGIS
Bolster the spirits of nearby allied Heroes, healing them for 250 and granting them 40 Armor for 4 seconds.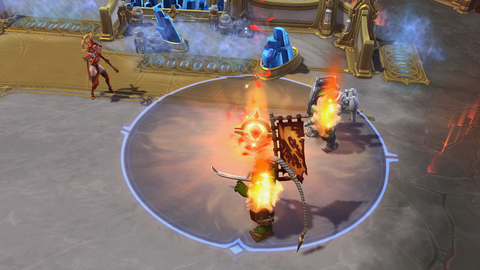 DIVINE RECKONING
After 1 second, consecrate an area for 4 seconds, dealing 50 damage every 0.5 seconds to enemies inside.
WHITEMANE HEROIC BUNDLE
| HERO | SKINS |
| --- | --- |
| Whitemane | Celestial Empress Whitemane |
| | Galactic Empress Whitemane |
| | Warspace Empress Whitemane |
CELESTIAL EMPRESS WHITEMANE SKINS (EPIC)
ADDITIONAL WHITEMANE SKINS (RARE)
NEW VIPER SKINS, MOUNTS, AND MORE
Thanks to sound military tactics and the fierce loyalty of its soldiers, the Viper organization rose to power—squashing all who tried to stand in the way. Viper is always recruiting, and now you can rise through its ranks and join infamous operatives like Sidewinder, Deathfang, or even the Imperator himself! Preview new skins for Ana, Genji, and Stukov below, as well as the new Viper Dominator mount. Be sure to pick up anything that catches your eye once these items join the Nexus during the week of August 7.
ANA SKINS (EPIC)
GENJI SKINS (LEGENDARY)
STUKOV SKINS (LEGENDARY)
VIPER DOMINATOR MOUNT (EPIC)
NEW SKINS (RARE)
NEW BUNDLE AND SKIN PACKS
Whether you'd like to pick up all of the new Viper skins at once, or you'd prefer to purchase them for each Hero individually, we've got you covered. The Bow Before Viper Bundle and three new skin packs will enter the collection during the week of August 7, and will remain available for gem purchase until September 3.
BOW BEFORE VIPER BUNDLE
| HEROES | SKINS | MOUNTS |
| --- | --- | --- |
| Ana | Sidewinder Ana | Viper Dominator |
| Genji | Arctic Sidewinder Ana | Hazardous Viper Dominator |
| Stukov | Noxious Sidewinder Ana | Noxious Viper Dominator |
| | Deathfang Genji | |
| | Arctic Deathfang Genji | |
| | Noxious Deathfang Genji | |
| | Imperator Stukov | |
| | Arctic Imperator Stukov | |
| | Noxious Imperator Stukov | |
SIDEWINDER ANA SKIN PACK
SKINS
Sidewinder Ana
Arctic Sidewinder Ana
Noxious Sidewinder Ana
DEATHFANG GENJI SKIN PACK
SKINS
Deathfang Genji
Arctic Deathfang Genji
Noxious Deathfang Genji
IMPERATOR STUKOV SKIN PACK
SKINS
Imperator Stukov
Arctic Imperator Stukov
Noxious Imperator Stukov
Source: https://heroesofthestorm.com/en-gb/blog/21992993/in-development-whitemane-viper-skins-and-more-2018-7-30/