How You Progress
As you play, your progress will unlock new items to outfit your Company. A fine-tuned Company gives you more options when you squad up with other players — more ways to adapt, overcome, and win on the battlefield.
Your time spent playing Battlefield V is represented by ranks in five categories: Career, Class, Weapon, Vehicle, and Chapter.
Increasing your rank in each category rewards you with both gameplay items and cosmetic items. Gameplay items include weapons, vehicles, and weapon parts. Cosmetic items include weapon skins and soldier gear that change the look of your soldier.
Career Rank
This is your overall rank that increases with nearly everything you do in Battlefield V. Career Rank is represented by the familiar military rank structure (such as Private, Sergeant, Captain, and others), and increases with whatever game mode, weapon, or class you choose to play. As you gain Career Rank, you'll earn Company Coin and unlock vehicles to add to your Company.
Class Rank
This rank reflects how often you play as one of the four classes in Battlefield V: Medic, Recon, Assault, and Support. Progression in this rank unlocks Combat Roles — as well as additional primary weapons, side arms, melee weapons, gadgets, and grenades within a class.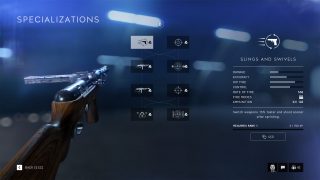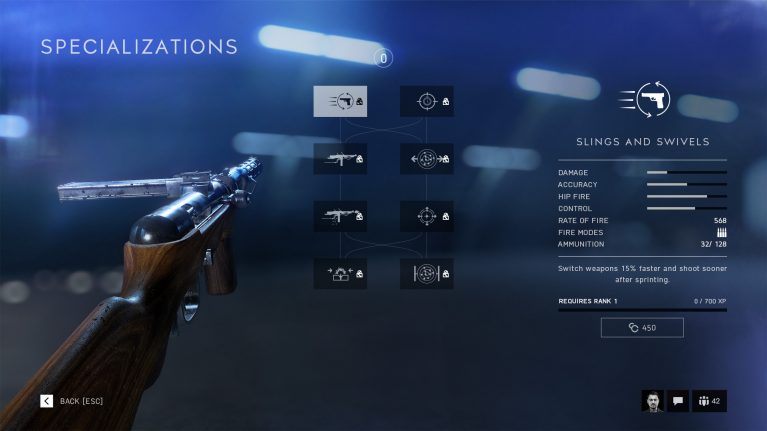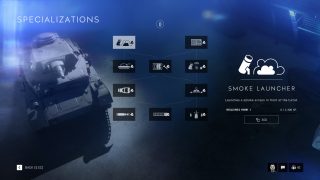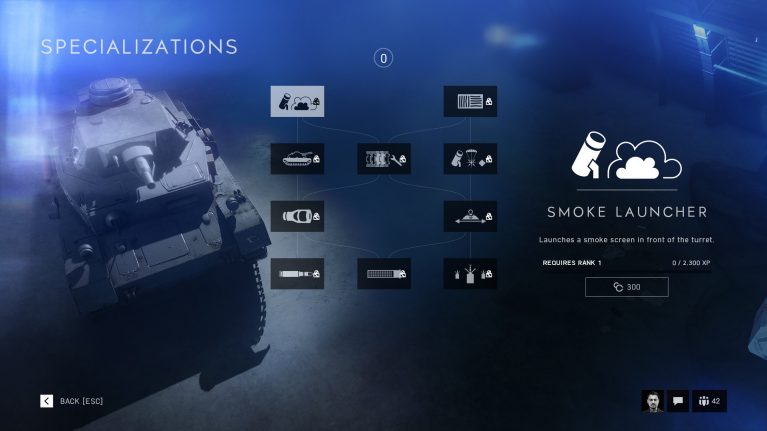 Weapon and Vehicle Rank
Both primary weapons and vehicles have a progression system all to themselves. Earn XP while using a weapon or vehicle in battle and you can then choose to spend Company Coin to unlock choices within their Specializations. Each Specialization path changes how a weapon or vehicle plays, so you can modify it to fit your style. For example, you could choose to improve the hip fire accuracy of an MG 42 machine gun, or increase the durability of a Valentine tank.
Chapter Rank
Earlier this year, we introduced Tides of War, an expanding journey for all players through mankind's greatest conflict. Each Chapter in Tides of War brings a new battlefield that takes you and your Company into fresh gameplay experiences, including maps, modes, weapons, vehicles, cosmetics, and themed rewards.
You gain Chapter Ranks by playing any game mode during the course of a Chapter, with extra bonuses for completing Tides of War missions. The more you play during the Chapter, the more Chapter rewards you'll unlock. We'll explain this in more detail as we get closer to our first Chapter, which arrives soon after launch.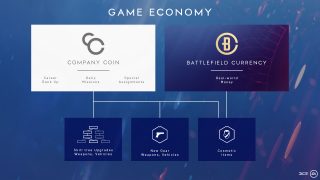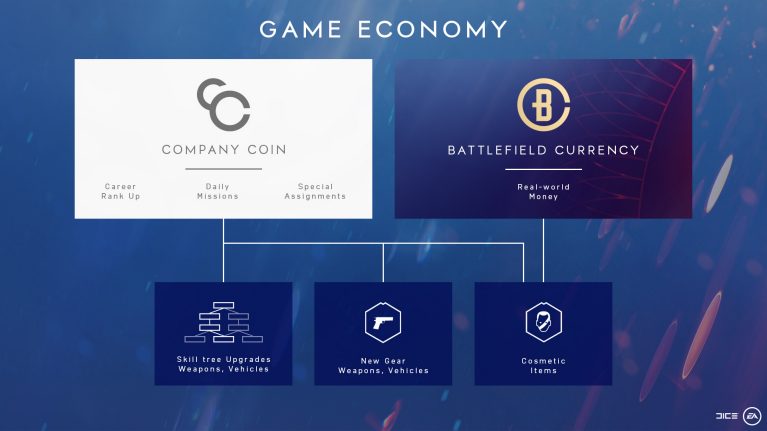 How Currency Works
As you play and progress through Battlefield V, you will earn Company Coin. Company Coin gives you the ability to choose items outside the base progression paths to further expand and customize your Company.
You can use Company Coin to unlock choices within weapon and vehicle Specializations. You can also use Company Coin to get cosmetic items, such as jackets, face paint, and weapon skins. At launch, cosmetic items will be available for soldiers and weapons. Vehicle cosmetics will be available in the first chapter of Tides of War.
You earn Company Coin from Career progression, Daily Missions, and some Special Assignments.
Battlefield V will also have an optional currency known as Battlefield Currency, which is purchased with real-world money. Battlefield Currency can be used to acquire specific cosmetic items for your Company.
Battlefield Currency will not be available at launch. We want players to get hands-on experience with their Company, the progression system, and earning Company Coin before introducing premium currency.
Balanced rock-paper-scissors gameplay has always been the foundation of the Battlefield series, and our belief is that real-world money should not enable pay-to-win or pay-for-power.
Launch is Just the Beginning
When it comes to gear, there is never a correct choice. There is only the choice that's right for you.
It's up to you to decide what types of gameplay matter to you and make inventory decisions based on how you want to progress. Experiment with weapons and vehicles that bring unique options to the battlefield, cosmetics that reflect a more personal touch, or Specialization paths that fit your style of play.
Our vision at DICE is to continuously bring you new ways to play by evolving and expanding the battlefield. As that journey unfolds, the progression system and game economy are designed to give you interesting choices. Soldiers, weapons, and vehicles that look and play the way you want — and give you and your squad more ways to triumph through balanced rock-paper-scissors gameplay.
We can't wait for launch; it's just the beginning of our journey. We'll see you on the battlefield.
Source: https://www.battlefield.com/en-gb/news/battlefield-5-progression-and-economy