With the Hydro Dam deluge causing havoc downstream, we thought we'd inspect the damage across the affected parts of the main Blackout map.
Here's the intel on Wetworks: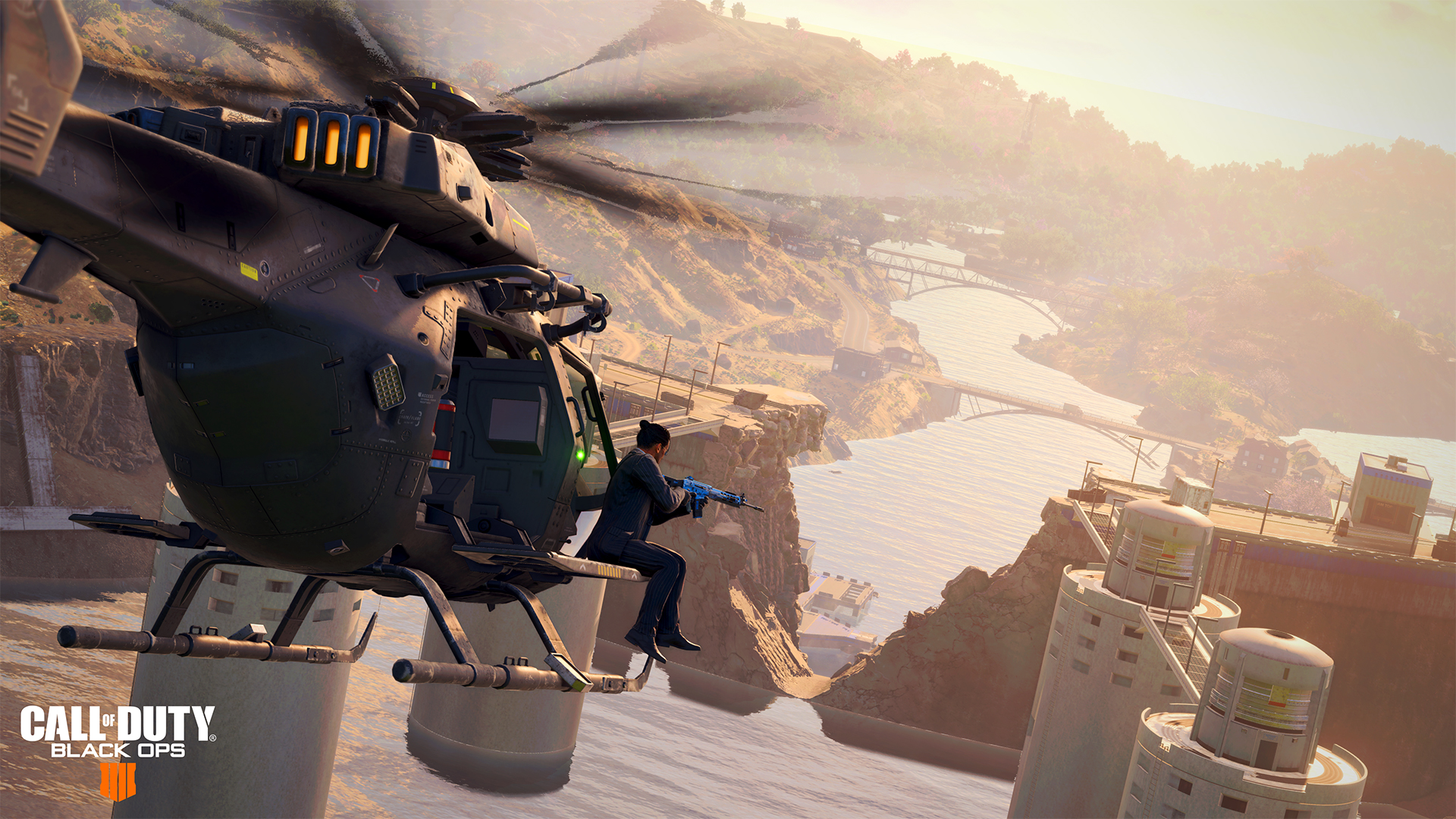 Havoc at Hydro Dam
The source of the rampaging waters is Hydro Dam, which has suffered catastrophic damage from the recent detonation. The dam wall has exploded, and the central pipe is now a giant piece of mangled metal. The interior of the dam is accessible by holes in the walls and ground at the epicenter, while the water-level of the reservoir behind the dam has sunk dramatically.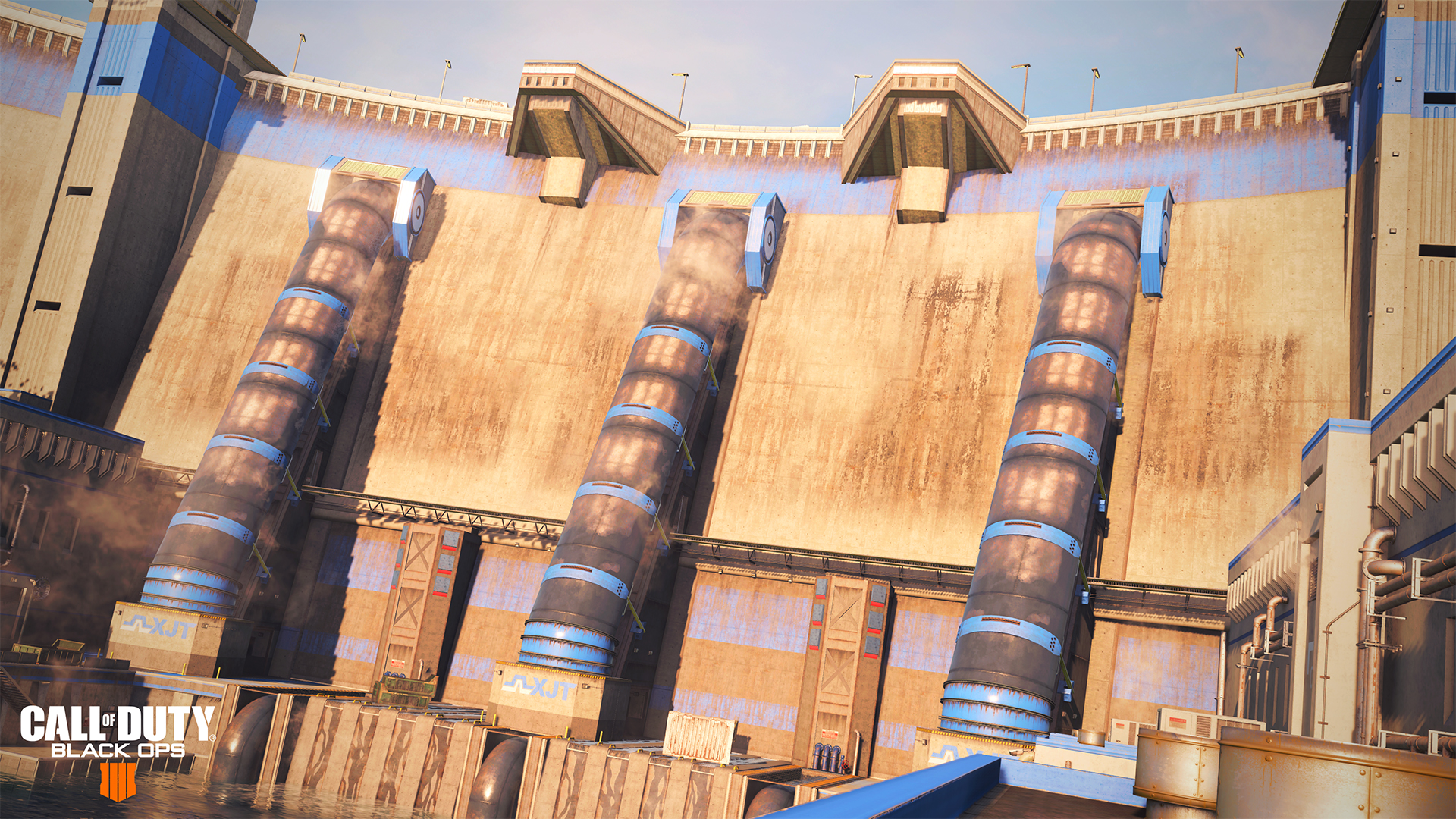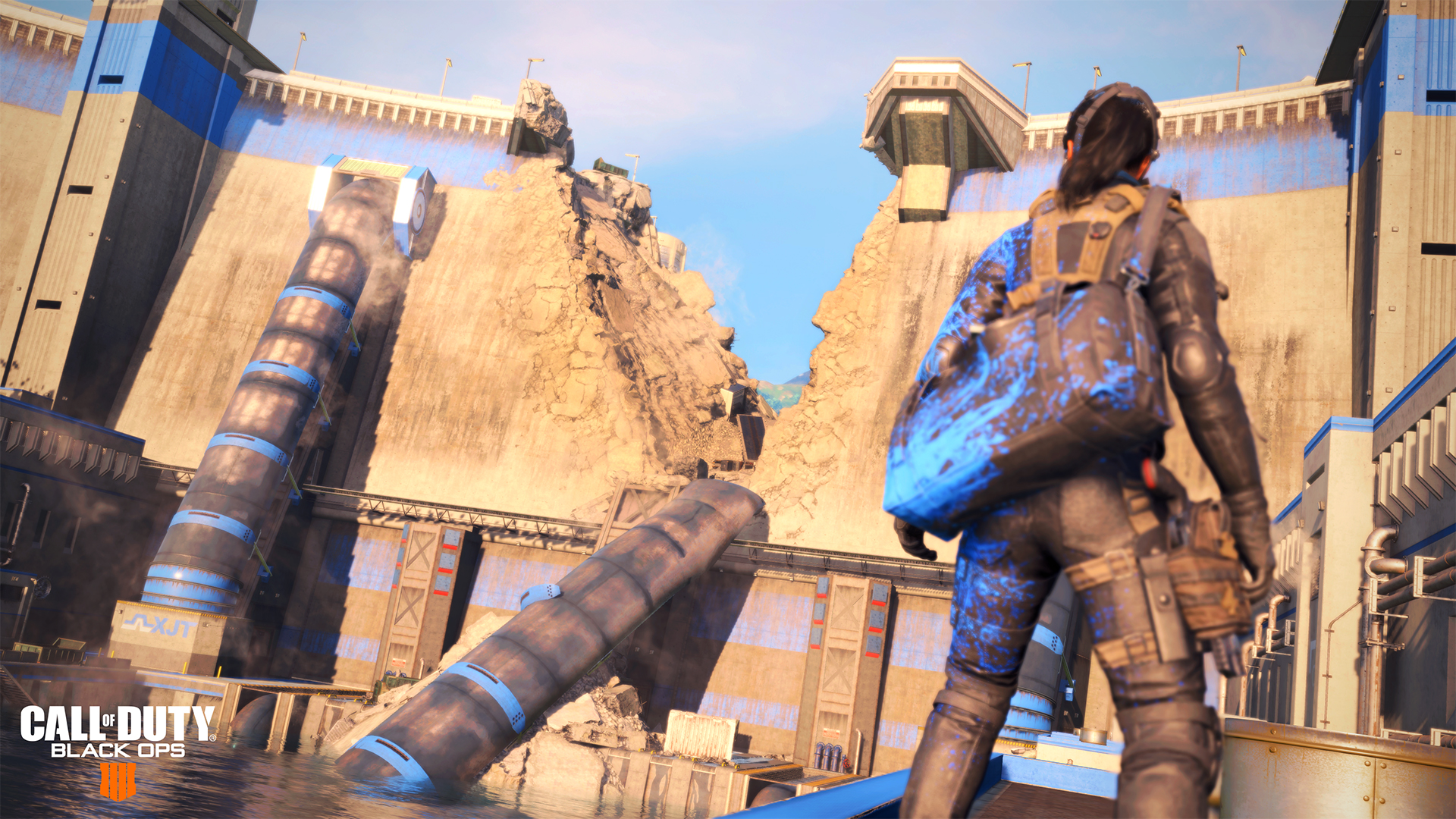 A Torrent Through Rivertown
As you might imagine, this destination is even more aptly-named now.  The docks on the west side are underwater, and there's water-filled trenches cutting through the main thoroughfare by the gas station. Take care crossing any bridges; most are in a state of disrepair.
On the outskirts of town, disaster has befallen several buildings along the southwestern flood plain. Structures are half-submerged and compromised. Over on the west bank, the silos, grain storage building, and some of the corn crops at the farm are also partially underwater.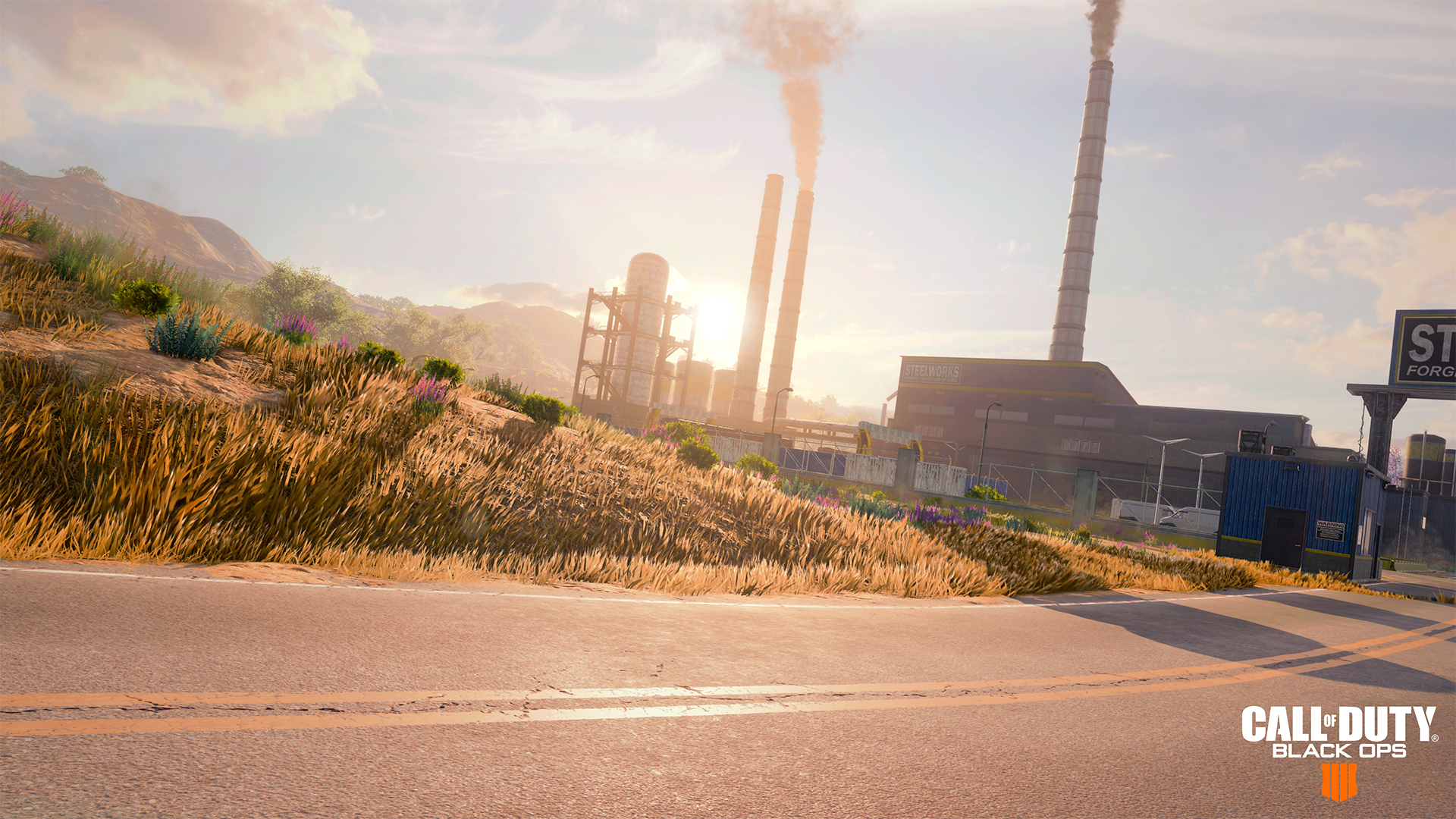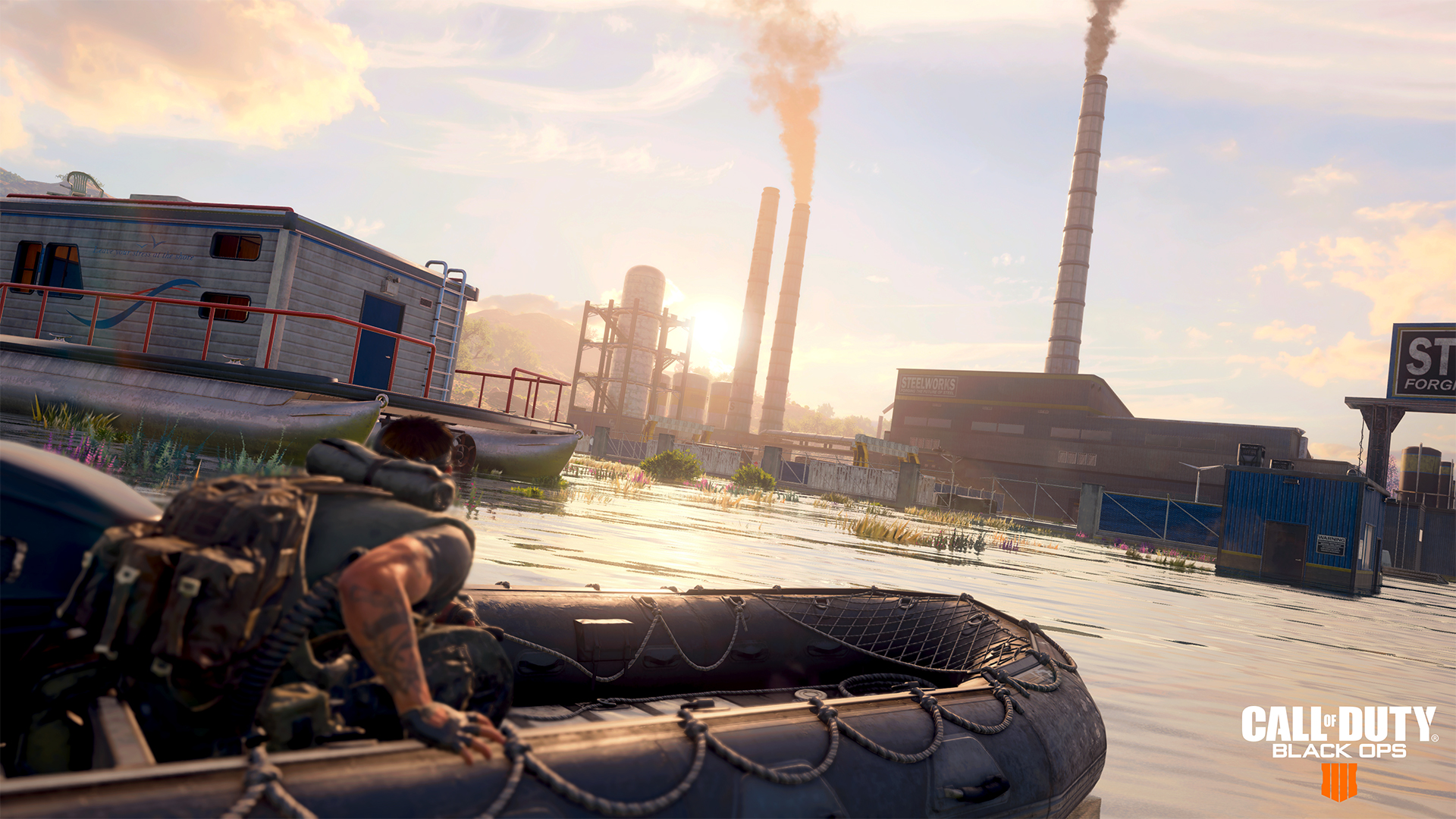 Factory: The Compromised Steelworks
While still operational, the majority of the Steelworks is waist-deep in water, including the exterior courtyard and office buildings. As for the river itself, the banks are flooded, compromising the road along the northern edge (southeast of Fracking Tower), and taking out the nearby bridges. Houseboats from Rivertown have run aground or floated downstream, and now act as small, accessible and defensive structures.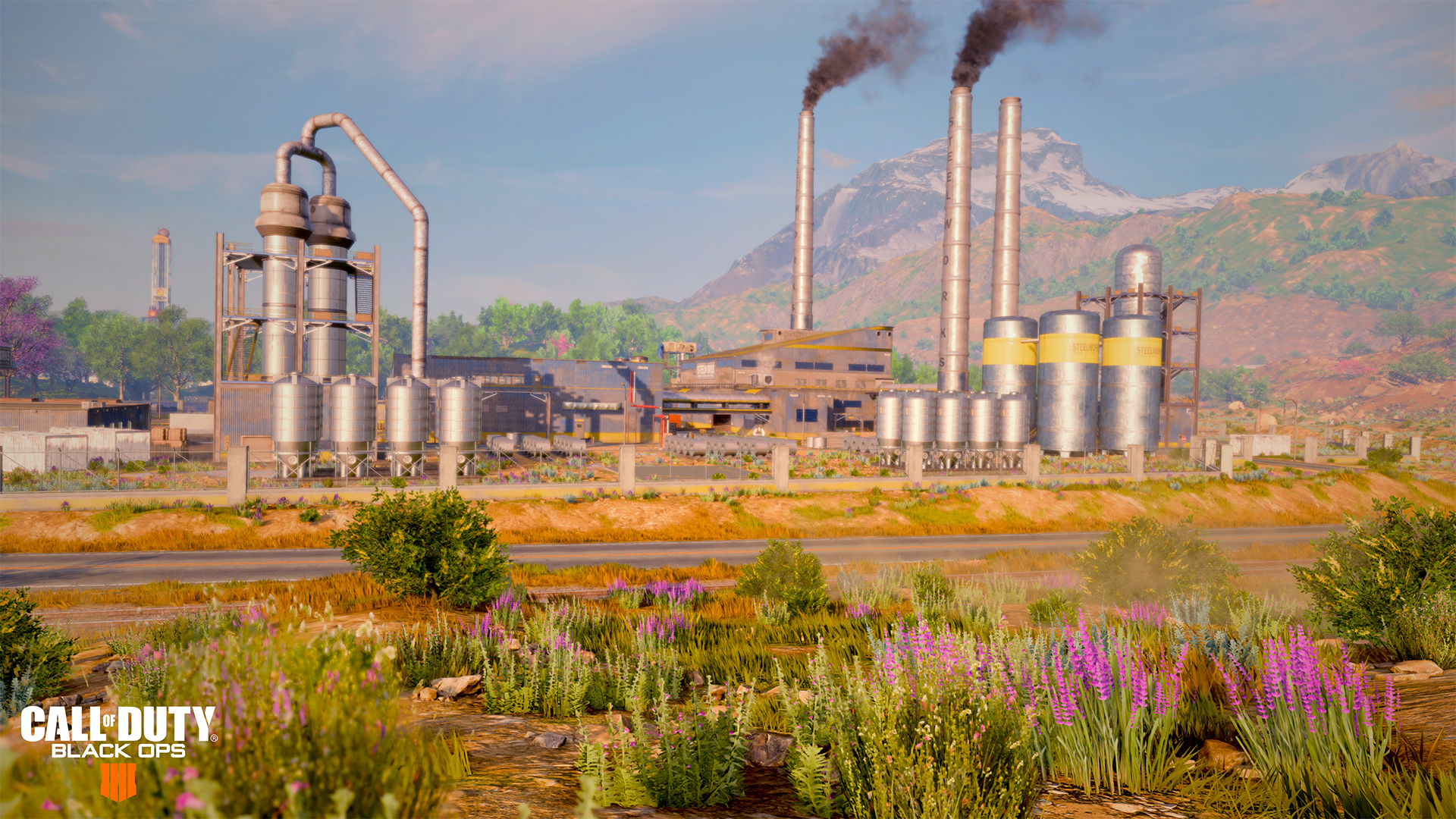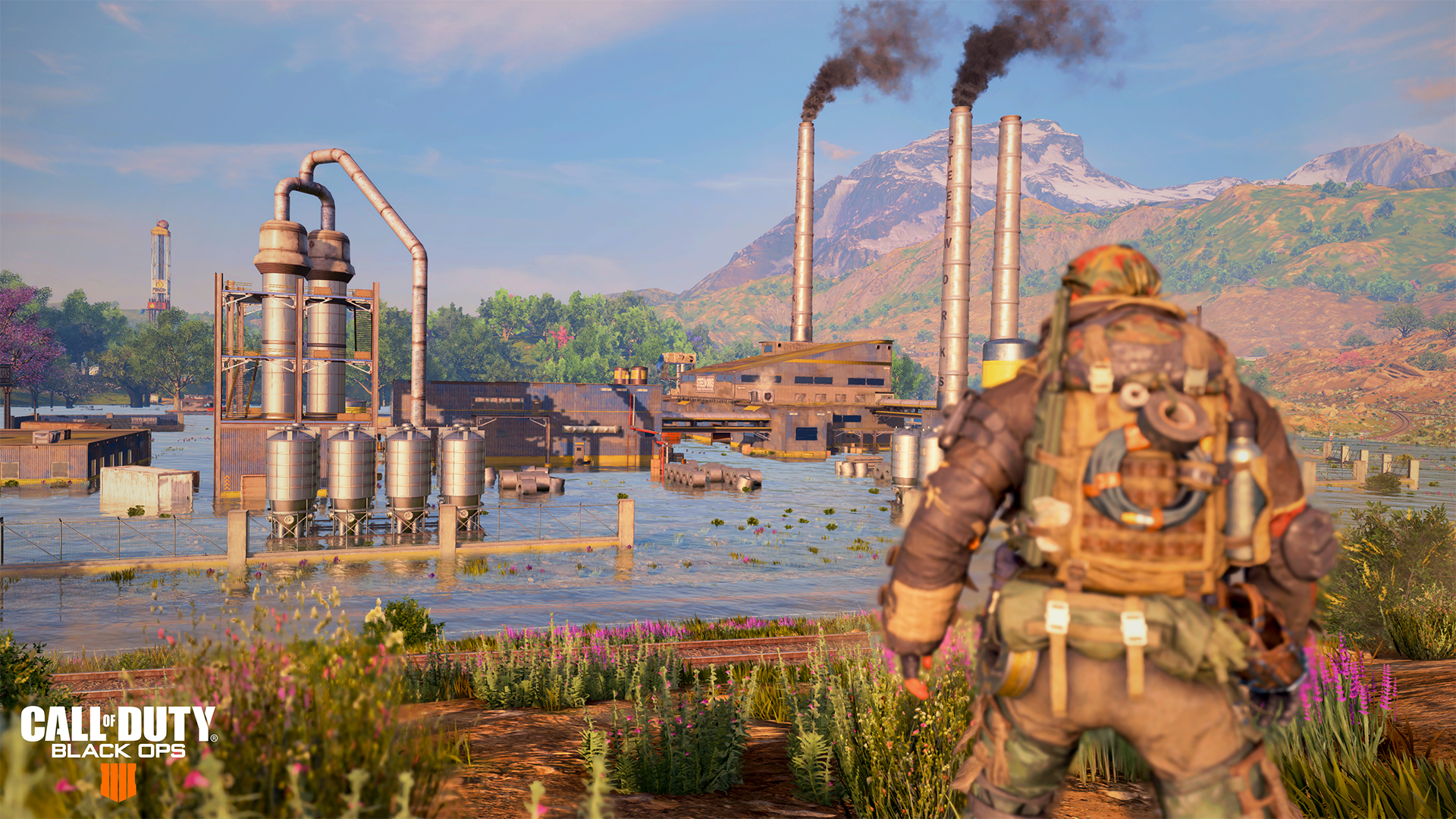 Chaos at Cargo Docks
The sprawling cargo container felt the brunt of the cascading dam waters as the tsunami reached the ocean. Though the container yard is waterlogged, it is still drivable and accessible on foot, though the submerged ground below the giant circular crane isn't the best place to park.
With the giant cargo ship now tipped precariously at the harbor's edge, its container contents were thrown into the ocean, creating a collection of new island platforms, ripe for collecting equipment, scouting enemies, and exploring.
Venture to the outer shores of Lighthouse and Nuketown Island, and you'll see scattered containers both under and above the water, as well as lying on the rocky beach. Aside from the hiding potential, you'll find loot as you explore this collection of cargo flotsam. Finally, the boat named Hijacked has moved, so don't be surprised by its new position.
Need some tactics for the new topography? Then consult the Call of Duty blog, which details some excellent new strategies for surviving and thriving in the new landscape.
Leave none standing to win!